Beware Adoption Reunion Scammers Preying on Vulnerability of Birthparents and Adoptees
Eye Spy Blog 1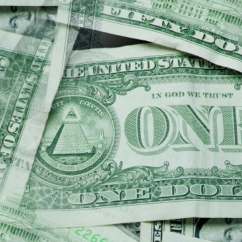 Eye Spy discusses adoption reunion scammers. We solve 1000's of open and closed adoption cases every year. Some of these cases are simple to crack, yet some  are very hard.  The Michigan Private Investigator's at Eye Spy Detective Agency have become the very best at solving adoption cases around the World. Sadly, solving the cases are not the hard part these days.  Once we actually solve them we have to PROVE to the Birth mother or Adopted child that "we" are not a hoax!  Believe it or not with all the Worldwide news coverage Eye Spy has received for solving adoption cases in warp speed time, it's always bittersweet in relaying the information. Why, you ask?
Millions of people are searching for their Birthparents and children every single day.  They spend countless hours searching on the internet and end up registering everywhere on the Internet. Day by day these same people give bits and pieces of personal information out.
Every day we warn people not to put too much information out about their Daughter's/Son's birth or Birthparent's information online. The reason being that someone could use that information against them somehow. They never listen because they are desperate. Often the people searching will
THIS IS HOW THE SCAM WORKS:
SCAM#1
Many years may go by and then suddenly you will get an email from someone stating they are who you have been searching for.   This person will correctly reveal when and where your daughter/son had been born.
This person will know your Son/daughter's delivering doctor, weight, and several other little details which you thought only your birth Son/daughter would know.  In just a matter of hours after you receive the email, you will be on a plane from your home or have made arrangements to have flown them out to meet you.  This person will  bleach/dye their hair, study your other kids online, and turn themselves he into a person who could possibly be my son/daughter or birthmother.
How did they do it? They "trolled" the adoption sites preying upon the weak. These types of people take what they know about you from various adoption outreach sources and use it to scam their way into your life and checkbook. The experts at Eye Spy Detective Agency protect our clients from such scum and request a DNA test.  Our Michigan Private Investigators have been trained by the best and know how to weed out  the ggod from the bad.
SCAM #2
Good-day (Your name here),
First of all my name is (Fake attorney name),one of the sole legal counsels
to late (Your child's name) whom we have fully investigated and confirmed
is your biological daughter . I'm sorry but my client who is late died in
the UK, I was contacted by the Financial Institution where my client
held a monetary resource to contact the family members on my client"s
abandoned investment with them.
Throughout my search, I was not able
to ascertain a genuine relative who shall be recipient of client"s
abandoned investment, hence contacting you.
Kindly send me an email so that I could give you more information.
Yours truly,
Fake Attorney Name , (PhD)
Fakeattyname@gmail.com
This man will know all about your Son/Daughter or Birthparents, and — even if they screw up the spelling of the name– They WILL get some of the facts right and completely freak you out!!
The fact that they have some of the facts right can only mean this person is on adoption sites collecting the information that desperate birth moms/adoptees have provided in their online searches for their children/birthparents.  Of course, they want to tell you that your son/daughter or birthparents had left you money. If you had answered him, he would have asked for a bank account number, saying he could wire transfer the money to you. In this case, you would contact your local sheriff's department to see if there is any action they could take to stop him and, they will usually refer you to the FBI.
But it's not the potential for monetary scam that is most harmful .  It is the emotional impact! The email casually mentions that he or she was dead.  DEAD.  If you had not found  your son/daughter/birthparent, this could be devastating news. What a completely horrible and nasty trick.
I will tell you this, you can trust the Private Investigator's at Eye Spy Detective Agency.  We will not take your adoption case if we do not think we can solve it.  Eye Spy has a proven track record for solving these types of cases and people are taking notice. E! Entertainment and the Lifetime Network has turned to Eye Spy to solve their hardest adoption cases when the largest PI firms couldn't solve them. Being reunited with a birthparent or adopted child is an emotional roller coaster and Eye Spy has a season pass.  Not only do we find your loved one, but we double check our work and also contact the person for you. We also give you tips on what to say and how to handle the situation. Give us a call today 888-393-7799 or visit us at www.eyespyinvestigations.com