Female Private Investigator
Eye Spy Blog 1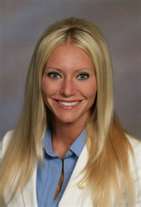 My Name is Carey Torrice and I am a female Private Investigator located in Fraser, Michigan.
My Husband and I are both Private Investigators at Eye Spy Detective Agency.
We are here to help you through probably one of the most painful and most difficult time in your life. Hiring a Private Investigator takes a lot of courage. Most of our customers that come to us already know that their spouse is cheating. I commend anyone that picks up the phone to call us or shows up to our office door step.
My sincere hope is that we can make your life better and set your mind at ease, after you have retained our services. Our Eye Spy team is made up of knowledgable, compassionate men and women.
Attorney/client privilege
Rest assured that your secrets are safe with us. Hiring a Private Investigator at Eye Spy is much like hiring an attorney. 
One of the most frequently asked questions by potential clients is whether the information provided by a private investigator is privileged or confidential.
Female Private Investigators
Despite the thousands of private investigators throughout the U.S. (P.I. Magazine estimates there to be approximately 60,000), and the wide variety of specializations (from insurance investigators to accident reconstruction specialists to pet detectives), 15% of U.S. private investigators are women.
Call Eye Spy Detective Agency today at 888-393-7799 or visit us at www.eyespyinvestigations.com