Is Your Child Really Safe
Eye Spy Blog 1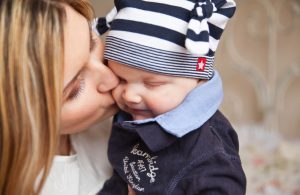 Is your child really safe? Child custody cases are a huge a part of what we do here at Eye Spy. Many people go to court against their exes and those exes are left with specific rules. Unfortunately they don't want to follow those rules given. Maybe you want to get proof that your ex shouldn't have full custody or joint custody of your child period.
At Eye Spy Investigations we use the best technology to get the proof that you need and DESERVE. We do surveillance getting video and photo for you to take to court. We attach GPS' on vehicles to track where someones going to also follow them as well as on surveillance.
Is Your Child Really Safe?
Maybe your ex is a drug dealer or does drugs. Alcoholic? No worries. We follow people around all night, and all day. Even if they don't drive a vehicle we can still follow them around and get evidence that they are not a fit parent.
Everything we catch on video and picture is put onto a disk for you to keep. Everything is documented and comes with a written report. If needed we also show up to court and have done it many times before. Eye Spy has been in business for 25 years we are fully licensed and certified in this line of work. Trying this yourself can result in either danger or a lot of trouble. Everything is 100% confidential and taken seriously and professionally. Is your child safe?
Eye Spy Private Detective Agency will work with you to collect evidence that will help you in your Michigan child custody situation. Who is in contact with your child other than the parent – are they a convicted criminal, drug offender, alcohol abuser or sexual predator?
These issues are often not known by the courts when decisions are made and often change with living arrangements and lifestyles. Do not put your child in an unsafe environment that could lead to disaster. We will collect the evidence necessary to prove your custody case.
Contact us today to find out more on how we can help you with your Michigan child custody case.
– See more at: http://www.eyespyinvestigations.com/michigan-child-custody-investigations.php#sthash.A3yvsqq3.dpuf
If you need to hire a Michigan private investigator call us today 586-285-5000. You can speak with someone and hire us over the phone, come in for an appointment, or hire us online!
Visit us at www.EyeSpyInvestigations.com