New Year New Ex?
Eye Spy Blog 1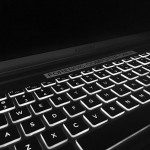 New Year New Ex?
Hire a private investigator to get proof your significant other is cheating so you can decide, New Year New Ex? Do you suspect your significant other has plans to kiss someone else when the ball drops? Maybe they are refusing to spend it with you, lying about where they'll be, or maybe their stories don't match up. Get the proof you deserve on video and photos. Track where they are going 24/7. Everything is 100% confidential and everything we do is legal! We've been in business for 25 years and have been on Holly's World and Maury Povich's show. We work around the clock to get the results you need. We use the best updated software on all cases.
We see cases like this all the time.
They claim they have to spend it with the family but they don't invite you, they'll get defensive over their phones, they'll even tell you its a night out with friends but really their friends dont even know whats going on for New Years.
How do we do it?
At eye spy, we track and follow anyone around. We capture videos, photos, the dirtiest little secrets that they're hiding from you we find out. We use GPS' that we attach to vehicles to see where it is that they're going any time of the day.
See if they really are going to their families house for New Years, our GPS will tell us so, and if they aren't we go out and follow to get you the proof you need.
Seal The Deal!
Everything is 100% confidential. All the videos and photos we get is documented onto a disk for you to keep. If you have an email that you can be reached at we have a website designed for our clients to go onto and set up a profile that comes with updates throughout your case. Our private investigators can even appear in court if it is needed. Maybe you're going through a divorce and need a witness to prove that your significant other was cheating.
If you suspect your significant other is cheating ask yourself, new year new ex? Get the proof you deserve and see if your suspicions are true, so you can decide if its time to leave them in 2015. Give us a call at 586-285-5000 if you have any questions or would like to hire a private investigator!