Best PI's Around
Eye Spy Blog 1
Best PI's Around
Why Are We The Best?
You want the best private investigators around that can give you the best results!! At Eye Spy Investigations, we use the most up to date technology. Our cameras, GPS', and software is all the best around that we use on any investigation.
We work around the clock to give you the best results and go above and beyond.
We're licensed in Florida and Ohio as well and if we're hired in Michigan we can follow anyone out of state.
We work extremely hard to get the results our clients want. From following people out of state for multiple days, to running in the streets changing disguises on foot in the dark, we've done it all to get what our clients want.
We have been in business for over 20 years. We are Licensed, bonded and insured.
"Private Eye To The Stars"
We have been on Holly's World, The Maury Show, Inside edition and Lifetime.
We have very inexpensive packages to meet your needs.
Michigan and Ohio Private Investigations – Private Detective Agency
Eye Spy Private Detective Agency is a licensed, Michigan private detective investigation firm, specializing in all matters requiring professional private investigations in Michigan and Ohio.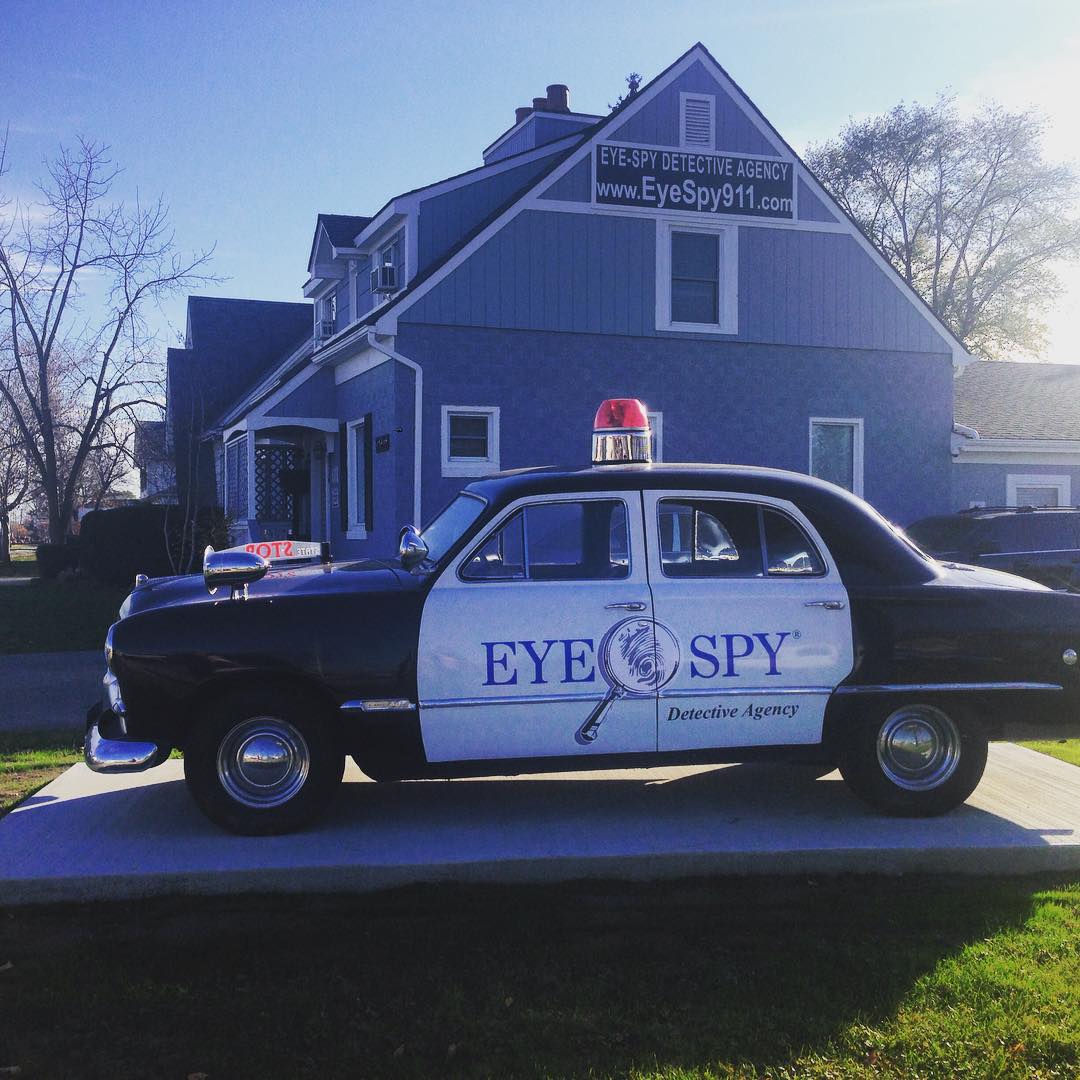 We operate 24 hours a day, 7 days a week. Our highly trained and private investigators specialize in all areas of investigation, surveillance, background checks, and more for your personal or business needs.
Confidential Full Service Private Investigator Agency
Cheating Spouse Investigations
Custody Investigations
Video Surveillance
Background Screening
Missing Person Investigations
Computer Forensics
Insurance Fraud Investigations
Bug Sweep- Debugging
Video Cameras – Nanny Cams- Security Systems
www.eyespy911.com
Call us 24 hours / 7 days per week 586-285-5000
Everything is 100% confidential and comes with a written report and documents. Get the answers you deserve If you would like to hire a private investigator please continue to this link here https://www.hellosign.com/s/9d21d518