Out Of State PI
Eye Spy Blog 1
Out of state PI
Do you need an out of state PI?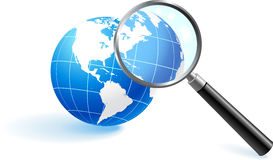 You could be out of state and hire us to follow someone in Michigan. We are also licensed in Florida and Ohio.
Be Prepared
Most people that hire us, hire us for a reason. If you believe your significant other is cheating chances are they are lying about where they are really going. Sometimes people say they are going to their parents for their weekend but really they will start traveling out of state either to meet someone or with someone. A lot of times, unexpectedly, people will leave the state. Or they may fly to a state and end up getting picked up there and travel elsewhere.
Video and Photo
Even if someone goes out of state we can still capture video and photo of your significant other cheating. Everything is documented and comes with a report. Our business also has a website to keep up with your case. Access to you only and the investigators on it only. everything is confidential.
We also can appear in court for any reason necessary!!
Our experienced Eye Spy investigators are here to listen to your concerns, needs and requests. We will not take your case unless we are confident that we are suited to deliver precisely what is requested. Once we take your case we will conduct the investigation in a time efficient and professional manner, always keeping your satisfaction as our goal.
Our Private Investigators Utilize The Latest Technology And Techniques To Gather And Document The Evidence You Need!!
We have been in business for over 20 years. We are Licensed, bonded and insured.
"Private Eye To The Stars"
We have very inexpensive packages to meet your needs.
Michigan and Ohio Private Investigations – Private Detective Agency
Eye Spy Private Detective Agency is a licensed, Michigan private detective investigation firm, specializing in all matters requiring professional private investigations in Michigan and Ohio. We operate 24 hours a day, 7 days a week. Our highly trained and private investigators specialize in all areas of investigation, surveillance, background checks, and more for your personal or business needs.