Michigan Missing Person
Eye Spy Blog 1
Michigan Missing Person
Michigan Missing Person
There are plenty different types of missing child cases in the U.S. as of today, especially in Michigan. About 86% are runaways, 11% are abductions, and the other 1% from young adults ages 18 to 20 years old.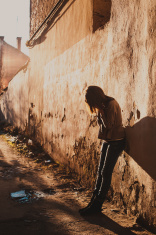 A lot of runaways end up in sex trafficking or into drugs and even out on the streets for the rest of their lives.
Believe it or not plenty of missing children are "throw away" as they call them. Their parents don't want them anymore and leave them to fend for themselves out on the streets. Maybe you're a teacher and noticed one of your students hasn't been to school in a couple of days and you haven't heard from their parents about them being sick or gone on vacation or away on a family emergency. It's always important to check in because you never know what the situation may be.
A lot of kids in high school go out of state for spring break. There are many different ways this can be dangerous and can result in teens going missing. There's a lot of underage drinking and running around in an area that most of these teens don't know. And everyone knows when it comes to drinking we don't make the smartest choices. A lot of teens can end up lost and go missing for a period of time. Or even worse some can get abducted being under the influence and not have control over what is happening to them. It is very easy for someone to drug someones drink when they're not looking and take them away to be never heard from again.
At Eye Spy we have dealt with many missing person cases. We have been in business for 25 years and go above and beyond in cases like these. We gather plenty of evidence to track down where someone may be and are capable of bringing plenty of people back home to their family and loved ones.
We work 24/7 on all types of cases and have a team of investigators professionalized in private investigating.
If you would like to speak with a private investigator to talk about your case or with any questions or concerns please call 586-285-5000. We are here to help and here to listen at any time and day.
If you would like to hire a private investigator please continue to this link https://www.hellosign.com/s/9d21d518
Bring your child back home today and get the answers you deserve.