Catching A Cheating Spouse
Eye Spy Blog 2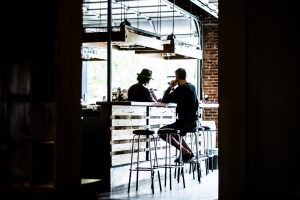 Catching a cheating spouses can be very hard to do. Why? Because they're very sneaky. Whether if you found out the moment they started cheating or not, they still managed to make sure they don't get caught by you or anyone else that you're involved with for that matter, because he or she will be looking around for familiar faces.  You can never be too careful when it comes to cheaters, because no matter what they're always up to something.
We can uncover Online Dating Profiles, Unknown Social media Accounts, Photos & More.
Catching A Cheating Spouse Rule #1: DO NOT ATTEMPT THIS YOURSELF
So you found out your spouse is cheating, but you want to catch them in the act. Whether its for closure or if its for legal reasons. Either way, you want to get it over with once and for all. How do you catch a cheater without getting caught? You could try and do it yourself or with a friend… but over 96% of the time you will be caught in the moment. And with that being said, being caught can lead to all types of difficult complications. For starters if you see them two together, you may get a little in over your head and do something that you may regret. Or you could get yourself in trouble.
So instead of doing it yourself, find a different way. No not by your friends or family… but by hiring a Private Investigator. At Eye Spy Investigations we've been catching cheaters and providing evidence for the last twenty-five years. Our private investigators work just as sneaky as your cheating spouse, wouldn't you rather have the pros show them (cheating spouses)  how its done?
It's time to get your life out of limbo. So if you suspect you're being cheated on contact Eye Spy by calling our toll free number today. We are discreet and confidential. People hire us from all over the World for one reason, we get results!
Think your spouse is cheating? Put Eye Spy on the case. Get Results! Call Eye Spy today at 888-393-7799, or visit us at www.EyeSpyInvestigations.com