He Did What
Eye Spy Blog 2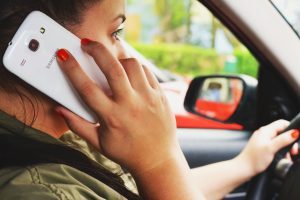 Have you ever had a friend call you up and say they saw your man with another women? Or saw them doing something they shouldn't of been doing? Your immediate thought is "HE DID WHAT?". After that what do you do? Call him in a complete rage? Or do you not believe it at first and just go in to complete denial?
Well you're definitely not alone. It's very hard for a lot women to come to believe that their sigficant other / spouse is cheating on them. But who would right? Its also very had to believe the people that told you that your significant other / spouse is cheating. Because what if they didn't like them before hand? Or what if they've had a low-key thing for your man? All of that could be a definite possibility. But you want to see for yourself. You don't believe they could do such a thing to you. You two have been through everything together. And you've been together for months, maybe years!! Theirs no waaay he could be cheating.
Well, clearly you might think they could be cheating because if you didn't then you wouldn't be reading this in the first place. Finding out your loved one is cheating is one of the most hardest and worst feeling you could ever feel. Getting cheated on sucks, but it happens to the best of us. Some people don't know what you're worth until you're gone. And when you are gone you STAY GONE. Do NOT let a cheater back into your life because they're just going to do it again, and hide it a lot easier than they did the first time.
HE DID WHAT?
Back to finding out that your significant other / spouse is cheating… Seeing it for yourself may hurt at first, but at least you get the final part of closure. No more wondering where they are, no mater lies, no more secrets, and no more phone calls with your friends or family ending with "HE DID WHAT?". Our private investigators at Eye Spy Investigations, hunts down sneaky cheaters all day, everyday. Every case we've came across has always been solved. Whether they were in deed cheating or not. Either way, we give you the answers you ask and provide you with the best service. Go online and hire us today, we will catch the little sneak one way or anther. All you have to do is sit back, relax and hire!
Call the Michigan Private Investigators at Eye Spy Detective Agency today at 888-393-7799, or visit us at www.EyeSpyInvestigations.com