Netflix Cheating is on the Rise
Eye Spy Blog 1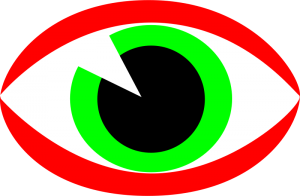 Is your relationship safe?  A new survey shows that Netflix cheating is rising.  Netflix cheating is defined as watching a TV show ahead of your significant other.
Those who stream together, stay together? It is common for couples in long-term relationships to take on quite possibly the most lofty commitment to each other they'll ever make: watching a show on Netflix together.
Netflix Cheating 
In a global study of 30,000 couples, 46% admitted to cheating. 54 % of cheaters are married.  Most noteworthy, 63 % of "cheaters" say they would do it more often if they could get away with it. Netflix Cheating is on the Rise Globally and Shows No Signs of Stopping. There's also a lot of "sorry, not sorry" going on.
Nearly half of those polled have been found to be repeat offenders. The riskiest times for cheating being during business trips, after their partner falls asleep, or when they are still at work.
Roughly 70 percent of those who cheat admitted that the shows were too good to stop watching. Nearly two-thirds (58%) of cheaters in the U.S. admitted they were unfaithful to their streaming partner due to 'an uncontrollable desire to find out what's nextSleep with one eye open: 25% of cheating happens when one partner falls asleep.
So what's the best thing to do when you're caught cheating with your favorite TV show? Say sorry! Netflix even teamed up with Michael Bolton to teach you the best ways to apologize. 
As a result, Netflix cheating has made people wonder if their partner is cheating in their personal life. Due to the rising number of Netflix cheaters, people are questioning their marital vows. If they are lying about Netflix cheating, what else are they lying about? Rather than harboring these thoughts, people are taking the next step in their relationship. Finding out the truth about their partner and having peace of mind.
Michigan Private Investigators: Eye Spy
On a serious note, do you believe that your significant other is cheating? Call the Michigan Private Investigators at Eye Spy Detective Agency at 888-393-7799, or visit us at www.EyeSpyInvestigations.com