Surveilling A Teenager
Eye Spy Blog 2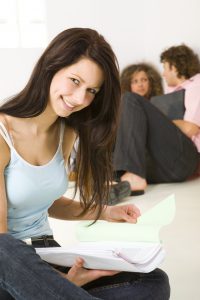 Do you have a teenager and you may want to have watched or followed? Well don't feel weird about it. Its quite common that parents want to have surveillance done on their kid / teen. Why you may ask? Because of all the things teenagers are doing now and days, parents want to make sure what their kids are doing is safe, and legal. Or to check if they're hanging around very well influenced people.
Conducting surveillance, some people would assume its an invasion of their privacy. But don't worry – its not. Private investigators have been conducting surveillance for a very long time. At Eye Spy, our private investigators have been private eyes for the last twenty five years. Anyone new in the private eye world is taught and trained by our chief detective. And let me tell you – hes the best of the best.
Surveilling A Teenager: Eye Spy Can Help!
Most parents want private investigators to make sure their kid is heading in the right direction. Whether they have gotten in trouble with their parents or with the law before. They want to be sure. If your kid has been in trouble with the law or with you and they still constantly go out or skip school, then conducting surveillance would be your best bet. Along with attaching a GPS onto their vehicle. That's if they have one. Or attached it to your car in case they use that one. With a GPS tracker, the investigators can track your teen wherever they go. And when the car comes to a complete stop or if they're someone where they're not suppose to be – then that's where the private investigators comes in with the surveillance.
Just because you're considering hiring a private investigator on your teen does not make you a bad parent. It shows that you want whats best for your teen and you care about they're safety. Our detectives at Eye Spy Investigations have done cases involving teens for a very long time. And no – they have NEVER been caught. For more information about GPS tracking and surveillance go online and talk to one of our private detectives whose conducting our 24 / 7 Live Chat.
Call the Michigan Private Investigators at Eye Spy Detective Agency today at 888-393-7799, or visit us at www.EyeSpyInvestigations.com
All cases are confidential!