Before You Say I Do
Eye Spy Blog 1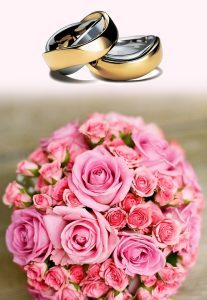 How well do you know your significant other? More and more people are employing private investigators to look into the backgrounds of their fiancés. Pre marital Investigations are a smart thing to do, before you say I Do.
Business has boomed in recent years from clients who want their sweethearts investigated.  People want to get all of their ducks in a row, in order to decide whether to tie the knot. Clients want the scoop on their sweetie for potentially deal-breaking habits and secrets.
Celebrities, They're just like us: Before You Say I Do
Jennifer Lopez hired a private investigator to tail her boyfriend, Alex Rodriguez, a source reveals in the new issue of Us Weekly.
In June, the former New York Yankees third baseman, 41, was plagued by cheating rumors. This happened after the National Enquirer published an interview with his alleged former mistress Lauren Hunter.
Thinking of Hiring an Eye Spy Private Detective: Here's some advice Before You Say I Do
It is always wise to talk directly to a spouse about issues and concerns as they arise. Talking to a spouse is the most effective way of resolving problems in an intimate relationship.
This general rule, however, does not apply when it comes to concerns about infidelity. Talking to a spouse, who is already cheating, only makes it more difficult to actually discover the truth.
There are many options available when it comes to catching a husband or wife. Hiring a private investigator is by far the most effective way of doing so.
Before You Say I Do: How Hiring a Michigan Private Investigator Can Help
Private investigators are licensed by the state to gather information and engage in surveillance.  If the potential for legal proceedings exists (e.g., divorce, child custody, alimony, etc.), hiring a private investigator can help minimize your risk. Many people have obtained useful information about a spouse on their own. However,  they will be unable to use the information because of how it was obtained.
Negative information about your spouse will come out. It is usually beneficial to have a third party present the information. It will seem less biased and more credible.
Why You Should Hire a Professional Private Investigator:
In a nutshell, It's Cheaper Than getting slapped with a PPO!
Private Investigators are also better at collecting information because of their training, experience. Their lack of emotional involvement gives them an edge. Many people who try to catch a cheating spouse on their own, have a difficult time knowing what to look for. They also become too upset while the process unfolds.
Many people waste months of their time trying to figure out if their spouse is cheating.  Untrained snoopers lack the investigative skills and tools.  People also tend to become too emotionally volatile when investigating their own spouse. People have a difficult time NOT confronting their spouse before they discover the full extent of the betrayal that occurred. Professional investigators simply have the added advantage of knowing how to investigate a spouse in a more objective manner.
If you suspect that your significant other is cheating, give Eye Spy a call. The Michigan Private Investigators at Eye Spy Detective Agency can be reached at 888-393-7799, or visit us online www.EyeSpyInvestigations.com
All cases are 100% Confidential!