Cheating During Lunch: Lunchtime sex is on the rise
Eye Spy Blog 1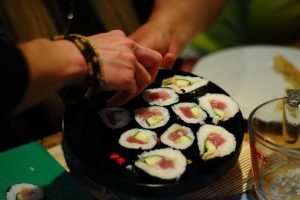 Lunchtime sex is the in thing for cheating married couples who do not want to attract the suspicion of their spouses and public scrutiny.
It is not uncommon to find the parking lots of hotels and lodgings full at lunchtime, yet the restaurant areas are empty. Reason? These cheaters have another idea for a midday meal. Soon after, the parking lots empty out (and the rooms) empty out as these lovers make a dash for the office. The cheater is satisfied beyond the content that comes with a sumptuous dish.
An office assistant at a major chain hotel revealed that the hotel managers are also taking notice. Hotel management has even cut the cost of rooms by half to attract the lunchtime clients. Most of the single rooms are fully booked during the day, but empty at night. The occupancy is usually at 80 per cent on a bad day. As early as 11am, people start streaming in, and this will go on up to around 6pm.
A quick romp over the lunch hour appeals to many people because it is considered adventurous. They know they are married and they are supposed to be at their desks working. The thrill is in sneaking out and doing what society frowns upon. Then they come back to work smiling because nobody knows what they have been up to.
Cheating During Lunch: Lunchtime sex is on the rise
Eye Spy can get you the evidence that you need, confidentially.
The Michigan Private Investigators at Eye Spy Detective Agency will follow your cheater as he or she meets up for their lunch-hour or another daytime rendezvous. The investigator will sit close by and observe your cheater's activities, while using covert video techniques to record their activities and report directly back to you.
If you need this evidence for court, we have great news for you. The private investigators at Eye Spy are unbiased and knowledgeable about family law. Therefore, the evidence that we provide will stand up in court.
Call Eye Spy Detective Agency today at 888-393-7799, or visit us at www.EyeSpyInvestigations.com