Find Your Missing Person
Eye Spy Blog 2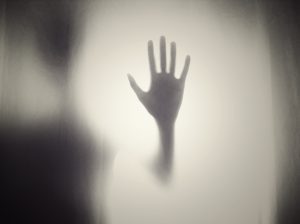 Has someone that you love recently disappeared? Sometimes, people seem to fall off the face of the earth. As a family member, to find your missing person is stressful and scary. Some of these people fall victims of abduction, abuse or in extreme cases, murder. Others run away intentionally, so as to avoid to the law. For the elderly, they may just be lost and confused due to Alzheimer's or Dementia. To the family and friends of these individuals, it can be devastating and heartbreaking. At Eye Spy Investigations, we will work one-on-one with you to locate your loved one.
Find Your Missing Person
To start, it is recommended that we are given as much information about the person as possible. This includes past and present addresses, phone numbers, social security numbers and possible aliases. However, finding a missing person often involves much more than that. With our high definition night lens cameras and GPS tracking units, we are fully equipped to go undercover. The most popular of missing person cases that require physical surveillance are fugitives. These people are difficult to find because they will move around a lot. They are aware that they are being looked for by the government, so they may even go as far as change their hair color, eye color and name. To find runaways like this, we follow the person around and gather video and picture evidence of their existence to present to law enforcement and in court.
Eye Spy Covers What The Police Cannot
Local law enforcement is often swamped with missing person cases, on top of their daily battle fighting crime. Their lack of manpower may leave the case unsolved due to their inability to give each missing person their full attention. There are hundreds of thousands of missing people today. As much as the police want to help, it may not be within their budget or ability to do so. They often file the paperwork and wait for an anonymous tip because they simply do not have the time. At Eye Spy Investigations, we give our full attention to every case. We have the staff and the state of the art equipment to find anyone.
Timing Is Key
Although we do have the means to do so, there is no time frame that says how fast a person can or will be found. Each situation is unique and different from the last. That is why it is imperative to work closely with the victims family to gather as much information as possible. If you are feeling that the local law enforcement is not doing enough, it may be time to take matters into your own hands. This is especially true if you feel that the person may be in danger. We are compassionate with our clients and will do everything that it takes. Although there are no guarantees, the life of a loved one holds no price tag and it is better to be safe than sorry. Call us today for a quote.
If you are looking to have someone tracked and followed and have a few questions, please do not hesitate to call or go online and talk to one of our private investigators on our 24/7 live chat. Call the Michigan Private Investigators at Eye Spy Detective Agency today at (586) 285–5000. For more information visit our website at www.EyeSpyInvestigations.com.
They can run but they cant hide from Eye Spy.