Media Forensics
Eye Spy Blog 2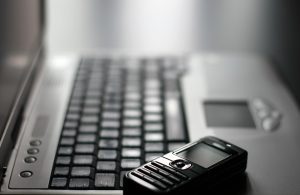 Media Forensics. The FBI and CIA use it. Eye Spy Investigations uses it. You can use it. Record a confrontation that can be used as evidence. Present that evidence in court. First, make sure it is easy to understand.
Media Forensics
Recording a conversation that you are in is legal in Michigan. If you are in a civil case, you can use this to your advantage. All you need is a voice recorder or the app on your phone. You will also want to clean up your recording. Then you can bring it to your lawyer. In court your evidence can help you win your case. This is especially true for situations involving abuse.
Hiding the recording device is important. You do not want the person to know that they are being recorded. Once recording, carry on a normal conversation. Try not to get the person to say something. Remain interactive with the suspect, but do not act suspicious. This is the best way to gather legitimate proof. If they become violent or admit to illegal activity, you could have evidence for your case.
Presenting Your Evidence in Court
Your lawyer can help determine if your evidence will hold up in the court of law. One of the most important factors is that it is easy to understand. This is where Eye Spy Investigations comes in. Our audio engineers can remove unwanted noise, making voices clear and understandable. When your audio evidence is easy to transcribe, you are ready to present it in court. If you have recorded evidence, but there is too many noises going on, we can fix that.
If you are interested in our services or have a few questions, please do not hesitate to call or go online and talk to one of our private investigators on our 24/7 live chat. Call the Michigan Private Investigators at Eye Spy Detective Agency today at (586) 285 – 5000. For more information visit our website at www.EyeSpyInvestigations.com
They can run, but they can't hide from EYE SPY.