Ghosting – A Relationship Nightmare
Eye Spy Blog 2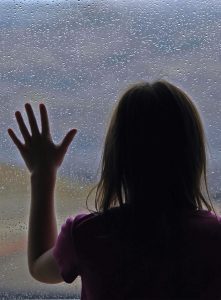 Ghosting – A Relationship Nightmare. There is a new trend in the dating scene. A term called "ghosting" is when your significant other abruptly stops all contact with you. Phone calls and text messages go ignored. They may change their number. They may move out without notice. Runaway fathers or mothers are common examples of these types of situations. It can cause a devastation to the whole family.
Ghosting – A Relationship Nightmare
When a loved one leaves unexpectedly, it hurts. It becomes even more traumatic when divorce or children are involved. Joint custody and assets become a thing of the past. In extreme cases, locating these people is very important. In order to serve a subpoena, the person has to be able to be found. When an individual cuts off all contact with another, it may seem impossible to find them.
People on the run change their phone numbers, names, addresses and more. Their intention is to disappear like a ghost or fall off the map. As much as people think this is possible, it is a very difficult thing to accomplish. This becomes especially true when a private investigator begins a search for your paper trail. Locating a ghost involves detailed research on previous addresses and known family members. Any recent purchases on homes can give away someones location before their address is changed legally.
Hunting for Ghosts is Real
Some people use ghosting as a technique to get out of a relationship alone. Others do not wish to be a father or mother. These people must be located. Failure to pay child support can lead to arrest once found. Some people run away because they are afraid of divorce. There are many financial burdens that come with such a process. Any joint assets may not end up in their favor. Ghosts run away with cash in their pockets to avoid losing their share, but if located they could be worse off than thought.
If you are interested in our investigation services or have a few questions, please do not hesitate to call or go online and talk to one of our private investigators on our 24/7 live chat. Call the Michigan Private Investigators at Eye Spy Detective Agency today at (586) 285 – 5000. For more information visit our website at www.EyeSpyInvestigations.com
They can run, but they can't hide from EYE SPY.