GPS Tracking Uncovers Secrets
Eye Spy Blog 2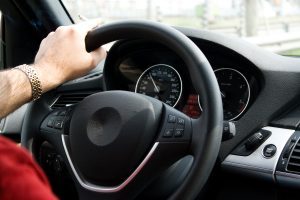 GPS Tracking Uncovers Secrets! People lie about where they are. There are ways to reveals those lies. Attaching a GPS tracker to their vehicle could give you the information that you need. Knowing where someone is, and when, is the first step. Figuring out why they are going there is the next.
GPS Tracking Uncovers Secrets
Imagine finding out where someone is at all times. Some people may think this is possible with phone tracking applications. These services are unfortunately not very accurate. At Eye Spy Investigations, we can attach a GPS tracker to someones car without them knowing. They are easy to hide and highly accurate. Instead of giving generalized areas, we can find out exact addresses.
We offer detailed GPS reports to all of our clients. These include exact times, locations, and even speeds that the vehicle went. Once looking a report over, you can decide what locations are suspicious. The times that people go to unknown places can also reveal secrets. Often cheating spouses go to someone's home while their husband or wife is at work. Sometimes drug abusers will stop at strange locations for very short periods of time, but visit there frequently.
True Intentions Revealed
If someone does not want you finding out where they are going, they will cover it up any way that they can. This may involve lying. Other times they will sneak around in the dead of night or while you are at work. Sometimes they will lie and say they are working, when in fact they are nowhere near their place of employment. Getting to the bottom of when and where these people are gives us the ability to figure out WHY they are doing it.
The next step is physical surveillance. Once we know where the person will be and when, we can figure out the WHY. Our private investigators will follow the person to their destination and capture their actions in photos and videos. The evidence that we gather holds up in the court of law. Infidelity is a felony in the state of Michigan and driving while intoxicated can have the person arrested on the spot.
If you are interested in our investigation services or have a few questions, please do not hesitate to call or go online and talk to one of our private investigators on our 24/7 live chat. Call the Michigan Private Investigators at Eye Spy Detective Agency today at (586) 285 – 5000. For more information visit our website at www.EyeSpyInvestigations.com
They can run, but they can't hide from EYE SPY.