What I Learned as a Private Eye
Eye Spy Blog 2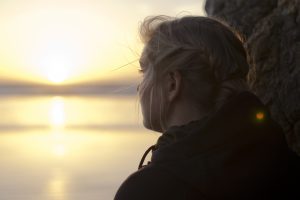 What I Learned as a Private Eye. Eye Spy Investigations has been in business for over 25 years. That is 25 years of helping people overcome major obstacles in their lives. Each story is unique, but one fact continues to reign true. Everyone is going through their own drama.
What I Learned as a Private Eye
Some people look at the life they were given as a burden. Others look in the mirror and see only blessings. There is no right or wrong to either situation. As a private investigation business, we have seen it all. Spouses cheat on their once lovers. Children are given to the foster system due to loss of custody. Other stories are more violent. Some are less traumatic.
You may be going through something difficult right now. Perhaps there is a lawsuit that demands your attention. As a private investigator, one of our duties is to get to the bottom of major issues. If there is one thing that I have learned in my career as a P.I., it is this. Everyone has their own drama and everyone deals with that drama differently.
You Are Not Alone
No matter what your current situation, odds are that someone on this planet has dealt with a similar issue. At Eye Spy Investigations, we see reoccurring problems all the time. Sometimes it feels like we are on an episode of the Jerry Springer show! If you feel that this describes your life right now, you are not alone in the problem that you are facing. We can help you get to the bottom of your case, no matter how emotionally devastating it might be.
Sure, every situation is unique. However, Eye Spy can find the answers you are seeking. Over the past 25 years, we have learned how to deal with each person's situation, no matter how crazy it may seem. The services that we provide offer support and relief for those who are traumatized by obtaining evidence that can help them in court. Finding the answers might be the first step to healing from whatever you are going through. Don't lose hope when life gives you lemons. Instead, add some sugar to your case to help lesson the sour taste.
If you are interested in our investigation services or have a few questions, please do not hesitate to call or go online and talk to one of our private investigators on our 24/7 live chat. Call the Michigan Private Investigators at Eye Spy Detective Agency today at (586) 285 – 5000. For more information visit our website at www.EyeSpyInvestigations.com
They can run, but they can't hide from EYE SPY.