Working for Cash And Not Paying For Child Support
Eye Spy Blog 1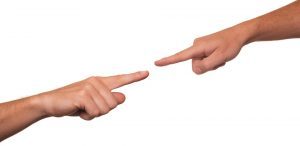 Are you having trouble collecting your child support? Is the Mother or Father of your child hiding assets, income or even their address? Are they working for cash and NOT paying for Child Support? Eye Spy can help!
Working for Cash And Not Paying For Child Support
What Can You Do if Your Ex Is Working Under the Table & Not Paying Child Support?
The Federal and state law requires that a noncustodial parent pay child support. That is,  unless there are special circumstances where a judge waives this requirement. The courts will collect the child support by garnishing a noncustodial parent's wages.
However, If your ex-spouse works under the table or receive cash payments, it becomes very  difficult for the court to enforce a wage garnishment. That's where Eye Spy comes in! We can provide you with the proof you need to prove your case. Eye Spy can attach a GPS device to the vehicle and conduct surveillance. This way you can prove where they are working and show how often. All of this is done legally and confidentially.
Hire a Michigan Private Detective at Eye Spy. It is not that expensive and it is likely your ex is not that clever. Eye Spy is licensed in MI, OH and FL. Eye Spy has Private Investigators in every state, on call. Call Eye Spy at 888-393-7799 or visit www.eyespyinvestigations.com