Watch Out For Storm Scammers!
Eye Spy Blog 2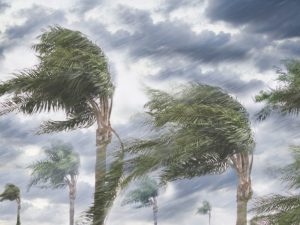 Con artists will look for any opportunity to rob you. In the wake of hurricanes Harvey and Irma, this past summer our country united in many ways to support communities that have been devastated by the catastrophic storm. There has been an outpouring of generosity from legitimate charities. However, along with these good Samaritans comes the storm scammers. Here are a few of the most common ways  people attempt to profit from storms.
Storm Scammers: Email
A very common method scammers use is flooding your email. You may notice you are receiving emails with "Help Victims of Harvey for a chance to win." These scams will offer prizes for donations. Be careful not to be swindled by by these schemes as your online deposit is most likely ending up in a con artists bank account.
Text Message
Some people have reported receiving monetary request text messages. A so called charity will text you and allow you to "easily" donate money straight from your account.
Cold Calls
Another disturbing scam comes way of contractors offering repairs. Most commonly, there have been far too many reports of contractors taking deposits for a job and never showing up again. Make sure you verify validity of their credentials before cutting a check.
Social Media
Social media is unfortunately one of the most common methods used to prey on people.  The web is flooded with sites posting from supposed victims of the storms and their dire need for donations.
How Do You Avoid Storm Scammers?
Do your research on a charity before you hand your money over. Legitimate charities will make it very easy and safe for you to donate. One of the easiest ways you can check out the reputation of a charity is by requesting a federal tax report called a Form 990 which shows how it uses its funds.
If you suspect you or someone you know has been conned by one of these scams, report it to the police. Unfortunately recovering your money that way is unlikely this may prevent future mishaps. A private investigator is your best avenue of tracking down the con artist who scammed you!
Eye Spy Private Detective Agency has built a sound reputation among our clients.  Furthermore, our Investigators exhibit professionalism and knowledge while dealing with a vast array of cases. Eye Spy only employs highly trained private investigators. We provide these services with the utmost of confidentiality and in an expeditious manner.
We are here to assist you 24 hours a day, 7 days a week.
CALL US 24 hours a day, 7 days a week: 888*393*7799 or visit us at www.EyeSpyInvestigations.com