Kidnapping: Why You Need A Private Investigator
Eye Spy Blog 2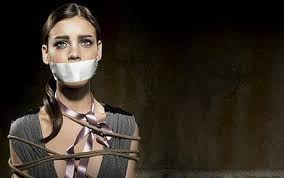 Kidnapping is A Real Threat
Missing person cases may seem like they can only happen on the silver screen. However,  that would be a naive assumption. According to the U.S. Federal Government nearly 2300 people go missing each day in the United States. The majority are children under the age of eighteen. Kidnapping and abductions are on the rise.
Almost half of all missing persons under eighteen are runaways. Parental abductions are often due to custody disputes. These make up the majority of the other reported missing youth cases. Whereas only a small percentage of reported kidnappings in the traditional sense by a stranger often occur.
Why Do you Need a Private Investigator?
Abductions often yield a greater likelihood of a successful return when managed according to a proper protocol. Private Investigators have a greater capability of doing things in kidnapping cases.  Law enforcement agencies cannot measure up due to being understaffed.  This makes it very hard for them to make sure that proper protocol is followed through the investigation.
A Private Investigator can put in long hours of surveillance work that the authorities are not authorized and equipped to do in order to make sure there is minimal room for disturbance in a case.
Another important factor to consider during a kidnapping investigation is jurisdictions. There are certain boundaries geographically constraining  law enforcement due to jurisdictional factors. An investigation may easily lead out of town or state which policemen are not free to do.
Furthermore, Private Investigators have much more freedom to conduct their investigation and guarantee these important kidnapping protocols are followed properly:
Steps of Protocol
Obtain an incident report and detailed descriptions and facts about the missing person.
Conduct a thorough investigation of the abduction scene.
Canvass the area of the abduction as soon as possible.
Check Crime records for any related incidents in the local area.
Broadcast information through any media outlets at your disposal and activate AMBER alerts.
Interview all family members and friends.
Relay all relevant information into the NCIC database.
Distribute flyers
Run criminal background checks on any person of interest.
Set up a direct hotline for any third party incoming information.
Eye Spy Private Detective Agency has built a sound reputation among our clients. Our Investigators exhibit professionalism and knowledge while dealing with a vast array of cases. With over 25 years of experience Eye Spy only employs highly trained investigators. We provide these services with the utmost of confidentiality and in an expeditious manner.
We are here to assist you 24 hours a day, 7 days a week.
CALL US: 888*393*7799 or visit us at www.EyeSpyInvestigations.com
They can run but they cant hide from Eye Spy.