Are Social Media Investigators the New Private Investigators?
Eye Spy Blog 2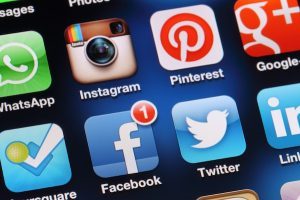 Are Social Media Investigators the New Private Investigators? Media has shaped the way we now communicate with the people in our life. For many of us, this is the forefront of how we interact and communicate day to day. This is how we meet new people and also how we go about investigating others.
Tackling the complex social web has proven an essential part of a PI's process of obtaining information. The amount of information shared through smartphones and social media is growing everyday.
Unlike a Private investigator, a social media investigator does not have the software to legally circumvent privacy settings on networks. Private investigators also understand the required protocol needed to obtain information. Private Investigators do this without violating laws or jeopardizing evidence. Anyone can scroll through a person's social media account, but only a professional will be able to preserve and present evidence that is legally upheld in court.
Are Social Media Investigators the New Private Investigators?
Information that is found through social media investigating can be used as supplemental evidence, in almost any kind of legal case. Here are some of the most beneficial uses of this kind of investigating:
Custody Cases– An investigator can get solid evidence proving a person's questionable character via their posts and pictures on a social media network.
Geotagging– This is a great way to provide an alibi for a person falsely accused of a crime and also a clear way to prove a person was in the vicinity of an area at the time a crime was committed.
Divorce Cases– You can begin your investigation of a spouse you suspect may be committing adultery and get the proof you need to prove infidelity.
Employment Screening– Companies can find out an abundance of information about their applicants by investigating their social media profiles.
The information found from a social media investigating can be the determining factor in what makes or breaks your case. In order to have this evidence hold up in a court case, you must make sure a licensed and insured third party investigator is obtaining and securing the evidence.
Eye Spy has over 25 years of experience in private investigations. We are licensed, insured and bonded in Michigan, Ohio and Florida. Our team will find the evidence you need and reveal the truth!
If you are interested in our investigative services or have a few questions, please do not hesitate to call. You can also or go online and talk to one of our private investigators on our 24/7 live chat. Call the Michigan Private Investigators at Eye Spy Detective Agency today at (586) 285 – 5000. For more information visit our website at www.EyeSpyInvestigations.com
They can run but they cant hide from Eye Spy.