Sexual Harassment Is Not A Joke
Eye Spy Blog 2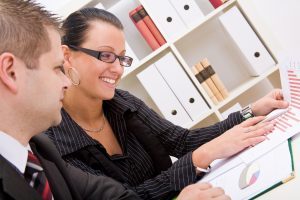 Sexual harassment has not always been taken as serious as it should be. The #MeToo Movement has really shined the spotlight on sexual harassment. Discrimination, especially in the workplace is no longer tolerated.
Sexual Harassment Is Not A Joke
This harassment does not discriminate. Women are typically portrayed as victims. However, men and children are also victims. All different races and economic classes fall victim to this kind of sexual assault. It can occur anywhere from large cities to rural areas and small towns.
Often times, people are not sure as to what constitutes sexual harassment. As a result, they are unsure if that is what they are experiencing.  Mainly because, They may be too uncomfortable or ashamed to speak up. Sexual harassment is defined as unwelcome sexual advances. These requests for sexual favors need to stop. It does not always have to be of a sexual nature. It can include offensive remarks about a person's gender.
Sexual Harassment: It's More Common Than You Think
Harassment can happen to anyone. However, a lot of unwanted sexual advances. Lewd behavior and uncomfortable conversations often go unnoticed. This kind of assault is never a victim's fault. Harassment is humiliating and degrading. Nobody asks for this or deserves it. Victims more often feel uneasy admitting what has happened.  Mainly because of the fear of the negative consequences that could come.
We Can Help
If you or someone you love has been a victim of sexual harassment or assault, please don't hesitate to call Eye Spy Investigations today. Our investigators are here to assist you 24 hours a day, 7 days a week. We have an expert team of investigators.  We specialize in harassment investigations to ensure your safety and investigate this sensitive area.
There is no joking around with sexual harassment. It is a terrible that so many people go through this.  Yet, so little of it is reported. Over the last 26 years, Eye Spy Private Detective Agency has built a sound reputation among our clients. We always provide our services with the utmost of confidentiality and in an expeditious manner.
Call us today (888) 393-7799
Visit us online www.EyeSpy911.com
WE SOLVE CASES! WE PROVIDE PROOF! 100% CONFIDENTIAL! FREE CONSULTATION!
THEY CAN RUN BUT THEY CAN'T HIDE FROM EYE SPY!