Should You Snoop On Your Teenager?
Eye Spy Blog 2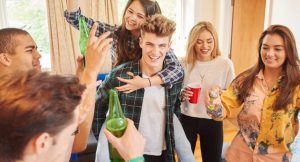 In a perfect world our kids would be free of danger and nothing would get in the way of that. In a perfect World, a Teenage Investigation would not be needed. Teenagers would always do their homework and stay home on the weekends. They would study and spend plenty of time with their family.
Unfortunately, we don't live in a dream world. We can't be naive enough to believe nothing bad will happen to our kids. Teenagers have always thought they were invincible. However, in today's society these threats are more dangerous than ever.
Teenage Investigation
You have the right to know what your children are doing. There are so many influences coming from every avenue you can think of straight to your child it is virtually impossible to always know what your kids are doing and be able to protect them these days. We need to be realistic and take appropriate precautions to prevent any unnecessary danger and harm from coming to our children.
Do you have any concerns about your teenagers behavior? Do you feel like something just doesn't feel right? Don't wait until it is too late to contact Eye Spy Investigations.   Do you have any questions about your child's habits? Please don't hesitate to contact one of our highly qualified private investigators today about your case.
Eye Spy Investigations has over 25 years of experience. Our detectives have an extensive background in investigating teenage criminal activity. Whether it be drug use, drinking, truancy, suspicious friends and internet habits. Our state of the art surveillance services can monitor your teenagers activities. Supplying you with the information that you need.
We can find out what your children are doing outside of your home. We conduct all of our services with 100% confidentially. and you can find out what your children are doing without jeopardizing their trust. No suspicions will be raised by you watching them.
Don't be in the dark. Parents are often in denial about what their teens are doing. It can be better than you imagined or maybe something that can prevent a irreversible situation from happening, whatever it is you deserve to know!
For more information about what we can do to help you call us today (888) 393-7799 or visit our website www.EyeSpy911.com.
They can run but they can't hide from Eye Spy.