Hacker For Hire? Don't Fall For It!
Eye Spy Blog 2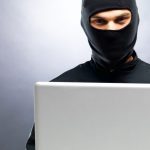 Do you need a Hacker? Would you like to keep an eye on your spouse by gaining access to their emails, social media accounts, phones calls and text messages? Is this evidence for court? You might get more than you bargained for.
Chances are, the Hacker that you hire is most likely an undercover cop. Imagine the headlines, "Man hires hacker on Craigslist, who turned out to be a cop".
The word 'hacker' used to mean an online criminal. Nowadays, it's practically a job title. No matter the job, hackers regularly claim that they can do the work quickly and easily. It's impossible to tell how legitimate or skilled the hackers really are.  The majority of people want to hack the social media, tap into cell phones and hack into e-mail accounts of lovers and ex-lovers.
Services That A Hacker Will Offer:
1. Social Media
2. Email accounts spy/recovery
3. Mobile Phone Access
4. GPS location
5. Credit score
5. DMV Record Clearance, DUI Record clearance
6. Debts wiped out
7. Criminal Record
8. Chex System hack
9. Change of School,University grades
10. Website, Admin and Database hacking
It if seems to good to be true, then it probably is!
Is Hiring a Hacker Illegal?
Yes, hiring someone to hack your lover's phone or social media is illegal. If doing X is illegal, then hiring someone else to do X is also illegal.
But don't worry about it. You can't actually hire someone to hack your boyfriend. The hire a hacker services you see all over are scams.
Here's how it works:
You are desperate. You have to know what your significant other is up to. is doing. In your fit of rage and desperation, you google "hacker for hire". You think that your prayers have been answered.  You agree on a price. The "hacker" asks you to send a deposit. You send it.
Then the "hacker" does…nothing. That's it. That's the whole scam. You email them and threaten to call the police. The the hacker laughs at you. There's nothing you can do about it.
Ashley Madison List
No matter what anyone tells you, this leaked info cannot be removed. However, if you are trying to find out if your Spouse is on the list, Eye Spy can help! Eye Spy Detective Agency has access to the Ashley Madison. We can provide the answers to your questions.
Eye Spy Can Help!
At Eye Spy Investigations, we offer 100% LEGAL, CONFIDENTIAL services. The Private Investigators at Eye Spy Detective Agency specialize in Darknet Investigations. We can find out if you or someone you love is in harms way.
If you have a few questions, please do not hesitate to call. You can also go online and talk to one of our private investigators on our 24/7 live chat. Call the Michigan Private Investigators at Eye Spy Detective Agency today at (888) 393 – 7799. For more information visit our website at www.EyeSpyInvestigations.com
They can run, but they can't hide from EYE SPY.