Crazy Online Dating Trends Kicking Off 2018
Eye Spy Blog 2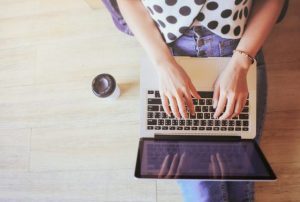 Online dating trends of the 21st century are ruining relationships left and right. The new list of new ways to cheat growing. As we are still fresh in to the New Year of 2018, these new trends can be overwhelming while trying to meet someone in this crazy dating world. Eye Spy Investigations has a lot of experience when it comes to spotting new dating trends that can interfere with your love life.  Here are just a few of the new trends we have seen run rampant this year.
Newest Online Dating Trends
This is becoming more and more common as the online dating world just continues to get more saturated with people looking for love. This is the act of a man or woman bragging about themselves before their first initial meeting. We see it more often with men than women, but as the online dating world gets more and more competitive daters need to find new ways to stand out.
As serial online dating trends get more and more competitive, people are leaving their options open and always looking for the next best thing. Cricketing is when someone goes days without texting back even though they have seen the message. Some people use this technique to see what reaction they will get out of the other person and some people do it because they are leaving their options open.
Ghostbusting is some people's solution to ghosting or cricketing. This is when someone tries to cut you off cold turkey. But the other person keeps hammering them with messages until they respond. So many people ghosting and playing each other. It's no surprise some people have had enough. Prompting them to take matters in o their own hands to try and stop this behavior.
This is another practice that is becoming more and more common with online daters. People use this method to buy themselves a little more time if they are online dating.
This is another trend we have been seeing more and more at Eye Spy. More and more people are finding creative ways to try and make an ex jealous. One of the newest ways is pretending to have a new mate on social media and going to extreme lengths to do so.
Avoid Online Dating Trends
Eye Spy Investigations has found that the majority of these new dating trends can be avoided by keeping lines of communication clear when you start dating someone. Don't take advantage of people and do unto others as you would have others do unto you. If you are worried you are the victim of any of these new dating games, don't hesitate to contact Eye Spy Investigations to help you get to the bottom of things! We have investigators available 24 hours a day, 7 days a week to help assist you.
Call Us: (888) 393-7799
Visit Us Here For More Info: www.EyeSpy911.com