Are You Constantly Being Accused Of Cheating?
Eye Spy Blog 2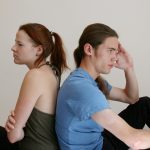 Are you constantly being accused of cheating? Does that mean they are guilty? Either they have lost all trust in you, or they are cheating and projecting, which means they doesn't trust you because they don't trust themselves.
Which one is true is frankly irrelevant at this point. What's important for you to figure out is if you want to stay in a toxic relationship.
Accused Of Cheating?
Cheating isn't limited to having a sexual relationship with someone other than your significant other. Anything that you give to someone or something else that is normally reserved for your significant other alone is cheating. If you have a crush on someone, or if you are building a close friendship with another person, or if you are pouring yourself into your work or a hobby, you are investing time and emotional energy into that person or that thing—time and energy that you took away from your significant other. Hence—"cheating" them out of what they deserves to have from you.
Our partners can feel when this happens. It's like a disturbance in the force. They can detect when we are not investing ourselves into our relationship with them like we should. Unfortunately it's human nature to automatically assume the worst. And if your significant other is an insecure person, then they are going to be intensely afraid of you dumping them for someone else. What they need from you is a ton of patience. What your significant other is feeling is valid. They need an explanation for your emotional absence in your relationship with them. They need to be reassured of your love and commitment to them.
Eye Spy Can Help!
In the event your partner is cheating, we will capture the evidence with our undercover cameras. If the results of our investigation motivate you to file for divorce, the evidence we obtain may be helpful to you in any court proceedings that follow.
At Eye Spy Investigations, we offer 100% LEGAL, CONFIDENTIAL services. The Michigan Private Investigators at Eye Spy Detective Agency specialize in Domestic Investigations.
If you have a few questions, please do not hesitate to call. You can also go online and talk to one of our private investigators on our 24/7 live chat. Call the Michigan Private Investigators at Eye Spy Detective Agency today at (888) 393 – 7799. For more information visit our website at www.EyeSpyInvestigations.com
They can run, but they can't hide from EYE SPY.