Cheaters Favorite Things
Eye Spy Blog 2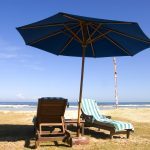 Here are the Cheaters Favorite things. From TV shows to travel destinations."The tiger cannot change its stripes" or "the leopard cannot change its spots" both mean that a person cannot change his or her essential nature or character, especially if it is bad. However, the same is true for cheaters. They are creatures of habit.
Favorite Scents
Cheating Men Wear Clean-Citrus Based Fragrances, While Women Who Cheat Like Bold, Potent Scents.
Men's Cologne: Yves Saint Laurent's L'Homme, One Million's Paco Rabanne, and Chanel's Bleu.
Women's Perfume: Guerlain's Shalimar, Chanel's Coco Mademoiselle, and Guerlain's La Petite Robe Noire.
Social Media
Twitter is the culprit! Twitter usage caused the most dating conflicts in a romantic relationship, which led to cheating, breakups, and divorce.
TV Shows
Game of Thrones is the most popular show among cheaters. This is followed by Grey's Anatomy, Sons of Anarchy, and The Walking Dead.
Music
75% of cheaters think about their side lovers while listening to their favorite music. Heavy metal, indie, and rock and roll fans were least likely to commit adultery than fans of jazz, salsa, and pop. Most cheaters preferred jazz music over anything else. At the bottom of the list were reggae, rock and roll, electronic, indie, and heavy metal. Here are the stats:
Jazz 19%
Salsa 14%
Pop 13%
Country 12%
Rap 9%.
Vehicles
Dodge Ram
Ford Fusion
Chevy Traverse and Cruze
Audi
BMW
Mercedes Benz
Volvo
Restaurants
Chain restaurants are larger and less conspicuous. Steak houses are always a popular affair destination since they're not only dimly lit but also commonly found in business districts, close to hotels where these type of dates typically end. Here are the top favorite restaurant's of cheaters:
Morton's Steak House
Cheesecake Factory
P.F. Chang's
Ruth's Chris
Outback
Airlines
77% of cheaters request a window seat. 10% have joined the mile high club. Cheaters prefer to fly these airlines:
Virgin
Jet Blue
Delta
Southwest
American
Travel Destination
Cheaters prefer to take a vacation with their affair partners on a beach or island. Here are the top destinations:
Miami
Hamptons
Bahamas
Martha's Vineyard
Vegas
Eye Spy Can Help!
In the event your partner is cheating, we will capture the evidence with our undercover cameras. If the results of our investigation motivate you to file for divorce, the evidence we obtain may be helpful to you in any court proceedings that follow.
At Eye Spy Investigations, we offer 100% LEGAL, CONFIDENTIAL services. The Michigan Private Investigators at Eye Spy Detective Agency specialize in Domestic Investigations.
If you have a few questions, please do not hesitate to call. You can also go online and talk to one of our private investigators on our 24/7 live chat. Call the Michigan Private Investigators at Eye Spy Detective Agency today at (888) 393 – 7799. For more information visit our website at www.EyeSpyInvestigations.com
They can run, but they can't hide from EYE SPY.