Gaslighting: Are You A Victim?
Eye Spy Blog 2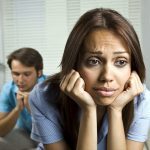 Gaslighting is a manipulation tactic used to gain power. It's a form of manipulation that plants doubt in a targeted individual or in members of a targeted group. This is done in hopes of making them question their own memory, perception, and sanity. Has anyone ever said something to you that stopped you in your tracks?  Did it made you question your very sanity?
Inspired by the 1940 and 1944 films "Gas Light," where a husband systematically manipulates his wife in order to make her feel crazy. The term "Gaslighting" is now commonly used to describe behavior that is manipulative.
Gaslighting: Are You A Victim?
Anyone is vulnerable to gaslighting. It's a common technique of abusers, dictators, narcissists, and cult leaders. However, this process is done slowly. Therefore the victim doesn't realize how much they've been brainwashed.
This form of intimidation or psychological abuse is sometimes called Ambient Abuse. This is where false information is presented to the victim. Therefore, making them doubt their own memory, perception and their sanity. The classic example of gaslighting is to switch something around on someone. The abuser makes sure that you notice.  But, they then deny knowing anything about it.  They will also say that you must be imagining things when you challenge them.
Furthermore, they will systematically withhold factual information from, and provide false information to the victim. This gradual effect will make them anxious, confused, and less able to trust their own memory.
Eye Spy Can Help!
At Eye Spy Investigations, we offer 100% LEGAL, CONFIDENTIAL services. The Michigan Private Investigators at Eye Spy Detective Agency specialize in Domestic Investigations.
If you have a few questions, please do not hesitate to call. You can also go online and talk to one of our private investigators on our 24/7 live chat. Call the Michigan Private Investigators at Eye Spy Detective Agency today at (888) 393 – 7799. For more information visit our website at www.EyeSpyInvestigations.com
They can run, but they can't hide from EYE SPY.