Relationships and Politics: Dating a Democrat vs. Dating a Republican
Eye Spy Blog 2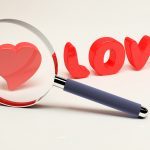 Did you know relationships and politics can greatly affect your relationship? Democrats and Republicans have very different ideas about everything. A new study shows that your political affiliation really determines a lot when it comes to sex and relationships. Despite your political differences, you can find love.
As it turns out, nothing says I love you more than a dime bag of weed and a Grande Latte. And for Republicans, the fastest way to their heart is a semi automatic and sex on the beach.
Relationships and Politics
Dating a Democrat vs. Dating a Republican. 
Gift Giving
Democrats are 2x more likely to smoke weed than Republicans. It's probably a safe bet that in dating a liberal you might just get a dime bag for your next birthday.
Republicans are most likely to take you out for drinks on your special day.
Going on a Date
Democrats Like To Start With Coffee Dates. Democrats meet for coffee dates 17 percent more than Republicans.
Expect A Republican To Take You To A Firing Range At Some Point. Republicans are two times more likely to shoot a gun than a Democrat.
What To Wear
Democrat: Snapback. Democrats are 23 percent more likely to listen to hip hop than Republicans.
Republican: Cowboy hat. Republicans are 55 percent more likely to listen to country music than Democrats.
Religion
Although many agree that talking religion on a first date is rarely a good idea, Republicans probably want that covered before you even get to a second date. Why? Because Republicans are a whopping 200 percent more religiousthan Democrats.
Sex
Democrats are 30 percent more likely than Republicans to have casual sex
Republicans are 50 percent more likely to have sex outdoors than Democrats.
Relationships and Politics: Damage Control
If politics have ruined your relationship, maybe it's time to change it up. Next time you meet someone to potentially date, discuss the very things that you might otherwise avoid early on. Such as, political views, religion, and sex. Talk about the very things you'd ordinarily avoid, including which political party you feel an allegiance to, and why.
When people shun others because of their views, it's as if they're saying politics define you. Although, Most people left and right, vote for the same reason, to make society better.
If you feel that your political affiliation has caused your lover to stray, Eye Spy can help.
Eye Spy Can Help!
At Eye Spy Investigations, we offer 100% LEGAL, CONFIDENTIAL services. The Michigan Private Investigators at Eye Spy Detective Agency specialize in Domestic Investigations.
If you have a few questions, please do not hesitate to call. You can also go online and talk to one of our private investigators on our 24/7 live chat. Call the Michigan Private Investigators at Eye Spy Detective Agency today at (888) 393 – 7799. For more information visit our website at www.EyeSpyInvestigations.com
They can run, but they can't hide from EYE SPY.