Are You Instagram Official?
Eye Spy Blog 2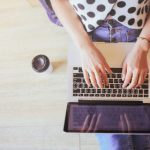 Are You Instagram Official? Going Instagram official means posting a photo of you and your significant other. This public announcement lets everyone know that the two of you are serious about each other.
Social Media Relationship Statuses
Social media relationship statuses are the perfect way to announce breakups, make ups, and true love. This information opens a window into people's personal lives.
However, those who post more frequently about their partner actually feel insecure in their relationship. Some people choose to brag about their relationship online. They constantly post selfies of themselves together. Their statuses are inside jokes or cheesy relationship goals. But when you actually spend time with them, you're wondering why they're together.
The Reality Vs The Facade
Not all that seems perfect, is perfect.No one is happy all the time. It's just impossible.
The thing is, genuinely happy couples don't have to boast about it. In fact, they hardly discuss their relationship on social media. Here are eight reasons why over-posting couples may not be doing as well as they make it seem.
Instagram Official
The idea of going Instagram official, should be done carefully. But what if your significant other refuses to post pictures of the two of you online? Are they hiding your relationship? Is there a reason? Could there be someone else?
Eye Spy Can Help!
We can get the evidence that you need.
At Eye Spy Investigations, we offer 100% LEGAL, CONFIDENTIAL services. The Michigan Private Investigators at Eye Spy Detective Agency specialize in Domestic Investigations.
If you have a few questions, please do not hesitate to call. You can also go online and talk to one of our private investigators on our 24/7 live chat. Call the Michigan Private Investigators at Eye Spy Detective Agency today at (888) 393 – 7799. For more information visit our website at www.EyeSpyInvestigations.com
They can run, but they can't hide from EYE SPY.