Twisted Secret Life
Eye Spy Blog 2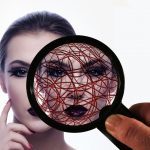 Do They Have a Secret Life? The secret life can bleed into real life. This happens in ways that might be confusing to you and the people close to you. If they know about it, they might question which aspects of you are real and not real. This can create issues of trust.
Do They Have A Secret Life?
We assume that they are more or less like us, with the same general desires and fears. We take leaps of faith and invite strangers into our lives and they become our friends, coworkers, and loved ones.
But can we ever truly know other people? Everyone has their secret, some more than others.
EVERYONE has some aspect of their personal life. This is either only known to those closest to them or is only known to themselves. We all have secret lives and we all need to have them.
Here are some examples:
Sexual identity
Health
Family secrets
Abuse
Drug use
Criminal history
True feelings
Eye Spy Can Help!
We can get the evidence that you need. Whatever your reason for feeling uneasy about this person, it's always better to be safe than sorry. A background Investigation can give you peace of mind. Find out exactly who you are dealing with before you get in too deep.
At Eye Spy Investigations, we offer 100% LEGAL, CONFIDENTIAL services. The Michigan Private Investigators at Eye Spy Detective Agency specialize in Domestic Investigations.
If you have a few questions, please do not hesitate to call. You can also go online and talk to one of our private investigators on our 24/7 live chat. Call the Michigan Private Investigators at Eye Spy Detective Agency today at (888) 393 – 7799. For more information visit our website at www.EyeSpyInvestigations.com
They can run, but they can't hide from EYE SPY.