Ghosting Is Getting Old
Eye Spy Blog 2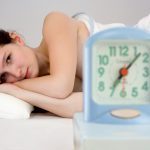 Getting ghosted by someone is, in my opinion, one of the top three worst things to happen nowadays while dating. If you don't know what ghosting is, well…consider yourself lucky! Ghosting someone or getting ghosted by someone, is when all communication is completely cut off between two people seeing each other. It's usually one sided. You try to contact the person you're seeing and there's no answer. They'll remove you on all social media, stop answering your calls and texts, and even avoid going to the same place as you.
Ghosting
Sometimes you're the one ghosting someone. I can't blame some people for wanting to do so, I'll be honest. Sometimes you get involved with a real weirdo who won't leave you alone. You've told them multiple times you weren't interested in furthering things. Now they just sound like a stalker…but you know what I mean. It's time to ghost them. Cut all ties!
A lot of times you just get involved with the wrong person and they turn out to be different than you thought. I was once seeing someone who I got along perfectly with. We could do nothing and still have fun. I got along with his friends and he got along with mine. Everything was perfectly normal, we talked all the time and both were on the same page of not making a label out of this. Then one day everything changed and he just stopped contacting me. Now I take a hint pretty easy, but at this age you would think someone would be mature enough to be straight up. Unfortunately not everyone thinks that way…so what do they do? Ghost you! It's actually a little funny when I tell the story, and it makes me laugh. It happens to everyone and anyone!
Call us to speak with a private investigator (888)-393-7799
Or you can visit our website and hire us today www.eyespyinvestigations.com