Failure To Launch
Eye Spy Blog 2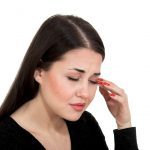 The term "failure to launch," is a way to describe the difficulties some adults face when transitioning into the next phase.  Usually the term "failure to launch" applies to young adults. However, it can also refer to a person who cannot move on after a divorce.
Sometimes this happens after a person has left their spouse. Suddenly they realize that the grass is not always greener on the other side. They want you back and they will do anything to get you. Other times, you were the one left blindsided with a divorce or affair.
Failure To Launch
This stage involves greater independence and responsibility. At this stage, many have not yet sufficiently explored different opportunities for social growth and intimacy.
You can move on. The excuses holding you back are caused by your self doubt and fears.  And they only keep you bound if you let them. Moving on occurs when you take the responsibility to make it happen
Excuses
You say that you want to move on, and get on with your life. You claim that you want to feel better. The goal is to stop crying and start living. You've told everyone that you're over your ex.  You're ready to start looking for someone new.
It's easy to make excuses for why you can't seem to move on.
You're angry, and rightfully so, that your life plan turned out to be written in disappearing ink. Maybe your ex cheated, stealing your ability to trust along with your imagined future. Perhaps your bank account is anemic and all of your energy has to go to replenishing its stores. You might have endured horrible court battles that wounded you and your children. You may be adjusting to life as a single parent or a sole breadwinner.
Do you suspect that your spouse is cheating? What is the reason behind them wanting a divorce?
Eye Spy Can Help!
We can get the evidence that you need.
At Eye Spy Investigations, we offer 100% LEGAL, CONFIDENTIAL services. The Michigan Private Investigators at Eye Spy Detective Agency specialize in Domestic Investigations.
If you have some questions, please do not hesitate to call. You can also go online and talk to one of our private investigators on our 24/7 live chat. Call the Michigan Private Investigators at Eye Spy Detective Agency today at (888) 393 – 7799. For more information visit our website at www.EyeSpyInvestigations.com
They can run, but they can't hide from EYE SPY.