Electromagnetic Hypersensitivity (EHS)
Eye Spy Blog 2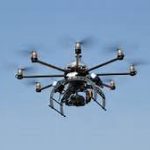 Electromagnetic Hypersensitivity (EHS) is the medical term for a set of health symptoms whose cause is electrically based. EHS is an allergy to electricity that causes a person great physical pain.
Electromagnetic Hypersensitivity is a condition that has been known about since 1932. Electrical engineer Nikola Tesla was likely the first person ever to experience EHS.
There have been many suicides around the world due to EHS. Thus, the condition can have devastating effects on individuals and families.
Electromagnetic Hypersensitivity (EHS)
We are electromagnetic beings. Electricity is around us everywhere. The environment is saturated with wireless radiation, such as cell towers, cell and cordless phones, wi-fi and smart meters. Therefore, these pollute our air and living environments.
Symptoms of EHS may include:
Problems Sleeping
Tinnitus
Chronic Fatigue
Headaches
Problems concentrating
Memory Loss
Weakened Immune System
Heart palpitations
Nausea
Chronic Joint Pain
Swelling of  the face and neck
Problems with eye sight
Rashes
Cancer
Are you affected by EHS?
Eye Spy Can Help!
We can get the evidence that you need.
At Eye Spy Investigations, we offer 100% LEGAL, CONFIDENTIAL services. The Michigan Private Investigators at Eye Spy Detective Agency specialize in Domestic Investigations.
If you have some questions, please do not hesitate to call. Feel free to go online and talk to one of our private investigators on our 24/7 live chat. Call the Michigan Private Investigators at Eye Spy Detective Agency today at (888) 393 – 7799. For more information visit our website at www.EyeSpyInvestigations.com
They can run, but they can't hide from EYE SPY.