Are They a Friend or Frenemy?
Eye Spy Blog 2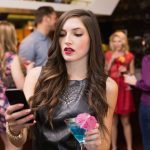 A frenemy is someone who pretends to be a close friend, but is actually a rival. Frenemies are often supportive and complimentary, sometimes to excess. The Frenemy is also the most likely person to have an affair with your significant other.
Frenemy refers to a person with whom one is friendly, despite a fundamental dislike or rivalry. Or a person who combines the characteristics of a friend and an enemy.
Friend or Frenemy?
Your relationships should make you feel good and help enhance your life. And if you're starting to feel otherwise, it might be time to reevaluate your friendships. Here are 9 signs that  your friend is actually a frenemy:
Talking Behind Your Back
They Don't Celebrate Your Wins
Pointing  Out All The Negative Things About Your Life
They're Very Competitive
Conversations Always Revolve Around Them
Taking Advantage Of You
Make You Feel Like An Accessory
They Enjoy Drama
They Lie A Lot
Flirting With Your Significant Other
It's happened to most of us once or twice. We're out on the town with our significant other. The next thing you know, there's some one (usually a mutual friend) all flirting with them. The question is, what do we do about it? ESPECIALLY if we don't want to look like total jerks. I mean, it's just a little harmless flirting, right? How bad can it be? Pretty Bad!
Do you suspect that your Spouse is cheating?
Eye Spy Can Help!
We can get the evidence that you need.
At Eye Spy Investigations, we offer 100% LEGAL, CONFIDENTIAL services. The Michigan Private Investigators at Eye Spy Detective Agency specialize in Domestic Investigations.
If you have some questions, please do not hesitate to call. Feel free to go online and talk to one of our private investigators on our 24/7 live chat. Call the Michigan Private Investigators at Eye Spy Detective Agency today at (888) 393 – 7799. For more information visit our website at www.EyeSpyInvestigations.com
They can run, but they can't hide from EYE SPY