Is Someone Trying To Make You Feel Like You Are Going Crazy?
Eye Spy Blog 2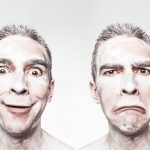 Is someone trying to make you feel like you are going crazy? Have you ever felt like you were going insane? Well, it might be because someone was trying to make you feel that way.
Going Mad
The real cause of 'mad' behavior is often overlooked by patients and therapists. Just about any ordinary person can slip into madness. The seeds of madness can be planted in anyone's backyard.
But "mad" behavior may not necessarily be the product of some personality disorder. In fact, all it may take to trigger the process is a special kind of blow to one's self-image to push someone over the edge of sanity.
Gaslighting
Gaslighting is the attempt of one person to overwrite another. Have you ever been talking to someone, and their version of events seems totally and completely different to yours?
We all remember things a bit differently. However, in more severe circumstances, people toy with someone else's memories to make them feel like they are going crazy. It's called gaslighting.
Going Crazy?
If you feel that you could have your own hour-long feature on Dr. Phil, you are not alone.
"No great mind has ever existed without a touch of madness" -Aristotle
Every one of us contains a measure of crazy. There's something called The Genius-Insanity Gene. The Smartest People Are A Little Bit Crazy. 
Do you suspect that someone trying to make you feel like you are going crazy?
Eye Spy Can Help!
We can get the evidence that you need.
At Eye Spy Investigations, we offer 100% LEGAL, CONFIDENTIAL services. The Michigan Private Investigators at Eye Spy Detective Agency specialize in Domestic Investigations.
If you have some questions, please do not hesitate to call. Feel free to go online and talk to one of our private investigators on our 24/7 live chat. Call the Michigan Private Investigators at Eye Spy Detective Agency today at (888) 393 – 7799. For more information visit our website at www.EyeSpyInvestigations.com
They can run, but they can't hide from EYE SPY.