Animal Hoarder
Eye Spy Blog 2
---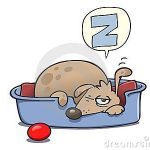 Do you know someone who is an animal hoarder? Why is it that there are constant news stories about people who cage or cram hundreds of pets into their homes? Sometimes it's animal cruelty, but it could also be attributed to a specific mental illness.
The following criteria are used to define an animal hoarder. An animal hoarder is an individual possesses more than the typical number of companion animals. The individual is unable to provide even minimal standards of nutrition, sanitation, shelter and veterinary care. This neglect often resulting in starvation, illness and death.
We all know someone who loves cats a bit too much. They have two of them and they're looking into adopting a third. Their Tinder and social media bios proudly proclaim that they are "a crazy cat lady!" Furthermore, they have a folder of Lolcats saved to their desktop. But, as of yet, they haven't been mummified in a mound of cat feces.
Animal Hoarder
Do you know someone who is keeping a higher-than-usual number of animals as domestic pets? Are they without the ability to properly house or care for them?  Compulsive hoarding is characterized as a symptom of mental disorder rather than deliberate cruelty towards animals.
Most hoarders are adult children of alcoholics or other substance abusers. Many of them have their own substance-abuse problems. Therefore, hoarders may have some kind of predisposition towards addictive behaviors.
Eye Spy Can Help!
We can get the evidence that you need.
At Eye Spy Investigations, we offer 100% LEGAL, CONFIDENTIAL services. The Michigan Private Investigators at Eye Spy Detective Agency specialize in Domestic Investigations.
If you have some questions, please do not hesitate to call. Feel free to go online and talk to one of our private investigators on our 24/7 live chat. Call the Michigan Private Investigators at Eye Spy Detective Agency today at (888) 393 – 7799. For more information visit our website at www.EyeSpyInvestigations.com
They can run, but they can't hide from EYE SPY