Smile…You're On Camera
Eye Spy Blog 2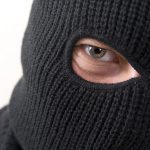 Having a home security camera is a great way to protect your property and the people inside it.
Cameras are one of the best ways to identify and catch burglars—especially with 52% of all residential burglaries taking place during the day.

Smile…you're on camera!
Are you being watched?
Each of us likes to feel privacy, especially in our own backyard. There are few worse feelings than the feeling of being watched; it prevents one from fully enjoying one's home.
In 2015, the total value of reported stolen property was more than $12 billion, according to the FBI. A well-placed camera can help identify intruders and potentially get your stuff back after a robbery.
Location is Key
The front door, back door and first-floor windows are the most common entryways for criminals.  In fact, around 81 percent of burglars enter through the first floor.
Always put your security cameras up high on the outside of the home so that they are not easy to reach. A height of 9 feet above the ground is sufficient to stop a person of around 6 feet (1.82 meters) tall or less from bashing a camera. Make sure the camera can be seen, though. The site of a camera can scare off potential intruders.
If you place cameras outside, make sure your cameras are waterproof and have night vision so that they can record even when it's dark out.
How Can We Help?
Our technicians provide installation of the cameras around the outside of the house. These cameras can be streamed live feed to any kind of device. Whether you're at work, on vacation, out with some friends, anywhere it is you can check in at anytime.
If you or someone you know is in need of security cameras call us to speak with a private investigator (888)-393-779
You can visit our website at www.eyespyinvestigations.com