Employee Investigations
Eye Spy Blog 2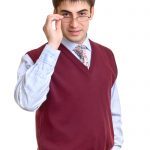 Workplace employee investigations are one of the toughest responsibilities in human resources. Because workplace investigations can have a legal aspect to them, it's best to hire a licensed Michigan Private Investigator.Employers have an obligation under both federal and state laws to conduct a prompt, thorough and objective investigation
5 Types Of Employee Investigations
Employee Theft: The petty cash funds are important to your company. The missing funds could just be the tip of the iceberg. We can be of help to uncover the person responsible for these thefts.
Faking An Illness: Do you have a staff member who is constantly not feeling well? Or are they disappearing for a long period of time, with the excuse that they are seeing a doctor? Could they be working at another company while taking paid time off?
Attitude Problems: Is someone giving you grief because you are having personal problems? Has this caused stress at your workplace?
Stalking And Bullying: Has workplace harassment destroyed your work life and made the office uncomfortable? Have you been the casualty of different forms of maltreatment from your employers or even another group of individuals?
Vandalism: Have the toilets been obstructed with amounts of toilet paper? Abusive messages on the walls?
Eye Spy Can Help!
We can get the evidence that you need.
At Eye Spy Investigations, we offer 100% LEGAL, CONFIDENTIAL services. The Michigan Private Investigators at Eye Spy Detective Agency specialize in Domestic Investigations.
If you have some questions, please do not hesitate to call. Feel free to go online and talk to one of our private investigators on our 24/7 live chat. Call the Michigan Private Investigators at Eye Spy Detective Agency today at (888) 393 – 7799. For more information visit our website at www.EyeSpyInvestigations.com
They can run, but they can't hide from EYE SPY