Envy: The Deadly Sin
Eye Spy Blog 2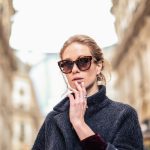 Envy is a feeling of discontented or resentful longing aroused by someone else's possessions, qualities, or luck. Furthermore, it's the desire to have a quality, possession, or other desirable attribute belonging to someone else.
Envy
One of the seven deadly sins. It's a feeling of grudging admiration for another's talent, integrity, personality, looks, money or happiness. However, it often serves as the motivation for different acts.
It's a feeling of unhappiness over another's good fortune together with a desire to have the same good fortune. Are you filled with envy on seeing someone else's success?
Curious George
Have you ever been curious about someone's life?
That guy is so lucky. He has everything. What is he really about. Is he happy? What's his secret? Where does she shop? What is her workout routine? Are they really that happy together? Is she friends with your ex? Are they stalking you?
Eye Spy Can Help!
We can get the evidence that you need.
At Eye Spy Investigations, we offer 100% LEGAL, CONFIDENTIAL services. The Michigan Private Investigators at Eye Spy Detective Agency specialize in Domestic Investigations.
If you have some questions, please do not hesitate to call. Feel free to go online and talk to one of our private investigators on our 24/7 live chat. Call the Michigan Private Investigators at Eye Spy Detective Agency today at (888) 393 – 7799. For more information visit our website at www.EyeSpyInvestigations.com
They can run, but they can't hide from EYE SPY