Is Your House Bugged? Are You "Bugged"? Signs That you are "Bugged"
Eye Spy Blog 2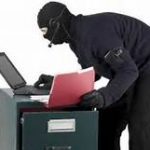 Is your House bugged? It could very well be. Especially if you are going through a custody battle or dealing with a stalker. However, the information that one can get from bugging your house can land them in jail.
Professional eavesdroppers often break into a target's home or office and very carefully place bug devices.
Here are some signs that you are "Bugged":
Home Phone:
 Volume is self adjusting or making strange sounds
You hear Popping noises, crackling or scratching
Sounds are coming from your handset when it's hung up.
Phone rings, but no one is there
High pitched squealing and faint tones
Vehicle:
The radio suddenly encounters interference
Certain people are showing up wherever you go
Secret meetings, are not so secret
Home and Office:
Your TV is acting crazy
Someone broke in, but didn't take anything
Things have been moved
Smoke Detectors and electrical wall plates have been touched
Small circular discolorations on the walls
New items have been left in your office
Ceiling tile dust on your floor
The Phone company and utility workers have been spending a lot of time on your line
Strange Vehicles outside
Furthermore, you may pickup on something not being right. Therefore, you should always trust your instincts.
You may need the Eye Spy Michigan Bug Sweep private investigation agency to perform a bug Sweep of your home, office and vehicle.
Eye Spy Can Help!
We can get the evidence that you need.
At Eye Spy Investigations, we offer 100% LEGAL, CONFIDENTIAL services. The Michigan Private Investigators at Eye Spy Detective Agency specialize in Domestic Investigations.
We have Investigators on staff that work directly for us all over Michigan. From Grosse Pointe to Birmingham, Sterling Heights to Livonia, Southfield to Detroit, Bloomfield Hills to Grand Rapids and every where in between.
If you have some questions, please do not hesitate to call. Feel free to go online and talk to one of our private investigators on our 24/7 live chat. Call the Michigan Private Investigators at Eye Spy Detective Agency today at (888) 393 – 7799. For more information visit our website at www.EyeSpyInvestigations.com
They can run, but they can't hide from EYE SPY