Pineapple Express: Could smoking pot be considered child abuse?
Eye Spy Blog 2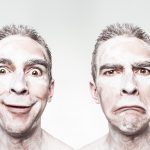 Did you know that smoking can affect the outcome of a child custody case?  There is a growing trend among the courts to favor non-smoking parents. And in some cases to rule that smoking around a child constitutes child abuse.Many states consider parental smoking around a child to be considered child abuse. Could you lose custody of your children because you legally smoked pot in your home while they were present?
Pineapple Express: Smoking Pot
Marijuana's growing acceptance in the United States is complicating the issue of determining when children are in danger. The state could possibly remove a Child from the Custody of His or Her Parents. Regardless of Their Marital Status or Divorce.
Therefore, your use of marijuana where minors are present may attract the attention of Child Protective Services. This could result in having your children removed from your custody. However, in some situations, it may lead to your arrest for child endangerment.
Eye Spy Can Help!
We can get the evidence that you need.
At Eye Spy Investigations, we offer 100% LEGAL, CONFIDENTIAL services. The Michigan Private Investigators at Eye Spy Detective Agency specialize in Domestic Investigations.
We have Investigators on staff that work directly for us all over Michigan. From Grosse Pointe to Birmingham, Sterling Heights to Livonia, Southfield to Detroit, Bloomfield Hills to Grand Rapids and every where in between.
If you have some questions, please do not hesitate to call. Feel free to go online and talk to one of our private investigators on our 24/7 live chat. Call the Michigan Private Investigators at Eye Spy Detective Agency today at (888) 393 – 7799. For more information visit our website at www.EyeSpyInvestigations.com
They can run, but they can't hide from EYE SPY