Salty and Sweet
Eye Spy Blog 2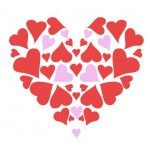 The marriage of salty and sweet is one that shouldn't work, but magically and deliciously does. We can't get enough of it. Too much sugar is overly intense and too much salt simply tastes terrible, but when you mix the two, the combination is heavenly.
Salty and Sweet
I'm sweet, she's salty. Together we're awesome. Do you and your significant other perfectly complement one another? Does your spouse or significant other act like a different person when manic? They might have a split personality.
Split Personality
A multiple personality disorder is thought to be a complex psychological condition. It is likely caused by many factors, including severe trauma during early childhood (usually extreme, repetitive physical, sexual, or emotional abuse). It's possible that they are also leading a double life.
You've been married and known each other for years. And then one day, boom, without warning, you suddenly find out that your husband or Wife is living a double life.
Here are signs that they may be living a Double Life:
Continuously Working Late
Doesn't Initiate Touch or Closeness
Taking too Long to Answer Your Texts
Going for a Shower Immediately After He Gets Home
Paying Extra Attention to How They Look
Random Gifts
Eye Spy Can Help!
We can get the evidence that you need.
At Eye Spy Investigations, we offer 100% LEGAL, CONFIDENTIAL services. The Michigan Private Investigators at Eye Spy Detective Agency specialize in Domestic Investigations.
If you have some questions, please do not hesitate to call. Feel free to go online and talk to one of our private investigators on our 24/7 live chat. Call the Michigan Private Investigators at Eye Spy Detective Agency today at (888) 393 – 7799. For more information visit our website at www.EyeSpyInvestigations.com
They can run, but they can't hide from EYE SPY