Bad Nanny
Eye Spy Blog 2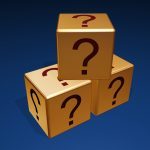 Do you have a Bad Nanny? Does your Nanny secretly hate you? Could this behavior lead to divorce?
Bad Nanny
One bitter nanny hated the couple she worked for so much she secretly poisoned them with TOILET WATER. She filled up the water bottles next to their bed with the germ infested toilet water. Another fed up Nanny was so mad at her bosses that she dipped their toothbrushes in the toilet.
Making people ingest fecal matter without their knowledge is indeed likely to make people ill and leave their doctor baffled.
Does your Nanny act completely different towards you than she does towards your Husband? She could be trying to tear the two of you apart.
Not dealing with this issue can lead to miscommunication. Which can then lead to infidelity. Do you suspect that your spouse or significant other is cheating with the Nanny?
Eye Spy Can Help!
We can get the evidence that you need.
At Eye Spy Investigations, we offer 100% LEGAL, CONFIDENTIAL services. The Michigan Private Investigators at Eye Spy Detective Agency specialize in Domestic Investigations.
We have Investigators on staff that work directly for us all over Michigan. From Grosse Pointe to Birmingham, Sterling Heights to Livonia, Southfield to Detroit, Bloomfield Hills to Grand Rapids and every where in between.
If you have some questions, please do not hesitate to call. Feel free to go online and talk to one of our private investigators on our 24/7 live chat. Call the Michigan Private Investigators at Eye Spy Detective Agency today at (888) 393 – 7799. For more information visit our website at www.EyeSpyInvestigations.com
They can run, but they can't hide from EYE SPY