Bye Felicia
Eye Spy Blog 2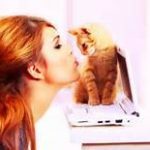 Bye Felicia is a phrase to get someone out of your face. It is generally intended as a dismissive kiss-off.  This dismissive term can be used in a number of different contexts. Most simply and frequently, it is used as a cold way to bid someone farewell.
Bye Felicia
How do you Deal With Your Girlfriend's or Boyfriend's Ex? Dealing With Jealousy, Confrontation and Insecurity is never easy.
Many people have problems dealing with their jealousy over your significant others ex. Do you worry about your boyfriend still talking to his crazy ex-girlfriend? Feeling insecure about your wife's handsome and rich ex-husband? Do you think that you are not as pretty as your husband's ex? Stop ruining your relationship by worrying about your partner's past and relationship history. Learn how to deal with your partner's ex with self-control, conscious behavior, letting go, trust and some maturity.
Warnings
Let's be honest, more times than not, men are the reason a relationship ends. Whether it's because of a realistic mistake they made or a perceived mistake she thinks they made, the woman typically is mistreated (even if just in her mind) causing the relationship rift.
A woman can hate a bunch of things her man does (like never calling her often enough, never taking her anywhere, etc.) and she will cry and go through "break up withdrawal symptoms" while still  in her relationship. She will plead to her man that things need to change, but he will mostly just hear NAGGING instead of the woman he loves trying to put him on notice that it's his LAST chance and HER last time trying.
Eye Spy Can Help!
We can get the evidence that you need.
At Eye Spy Investigations, we offer 100% LEGAL, CONFIDENTIAL services. The Michigan Private Investigators at Eye Spy Detective Agency specialize in Domestic Investigations.
We have Investigators on staff that work directly for us all over Michigan. From Grosse Pointe to Birmingham, Sterling Heights to Livonia, Southfield to Detroit, Bloomfield Hills to Grand Rapids and every where in between.
If you have some questions, please do not hesitate to call. Feel free to go online and talk to one of our private investigators on our 24/7 live chat. Call the Michigan Private Investigators at Eye Spy Detective Agency today at (888) 393 – 7799. For more information visit our website at www.EyeSpyInvestigations.com
They can run, but they can't hide from EYE SPY