Why buy a cow when you can get milk for free? 
Eye Spy Blog 2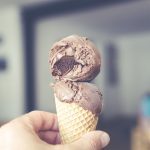 Why buy a cow when you can get milk for free? Why pay for something that you can get for free otherwise. (Sometimes used to describe someone who will not marry because sex without any commitment is so easy to obtain. 
Try Before You Buy: Milk For Free
Most young ladies are brought up not to be promiscuous, or even "easy". They are told that men will never commit to a girl who is rather carefree sexually.
You may think that a boy or man will marry you because you're willing to sleep with him. But, why should he buy a cow if he can sample the milk freely?
Premarital Investigation
A premarital investigation can save you from making a big mistake by marrying the wrong person. Learn the truth about your spouse-to-be before marriage. Find out their past before it's too late. Because in today's environment it is very difficult to trust your own neighbour/colleague/existing relationship or your would be life partner .Our experienced team of detectives work dedicatedly to find the true information about the subject.
Eye Spy Can Help!
We can get the evidence that you need.
At Eye Spy Investigations, we offer 100% LEGAL, CONFIDENTIAL services. The Michigan Private Investigators at Eye Spy Detective Agency specialize in Domestic Investigations.
We have Investigators on staff that work directly for us all over Michigan. From Grosse Pointe to Birmingham, Sterling Heights to Livonia, Southfield to Detroit, Bloomfield Hills to Grand Rapids and every where in between.
If you have some questions, please do not hesitate to call. Feel free to go online and talk to one of our private investigators on our 24/7 live chat. Call the Michigan Private Investigators at Eye Spy Detective Agency today at (888) 393 – 7799. For more information visit our website at www.EyeSpyInvestigations.com
They can run, but they can't hide from EYE SPY