Need Space
Eye Spy Blog 2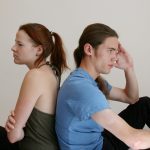 If your spouse or significant tells you they "need space" you should be suspicious of an affair.
Need Space
It could mean many things, ranging from "I need to able to have sex with somebody else and not feel bad about it" to "I need to prove to myself that I can go through the day without seeing your face and hearing your voice" to "I'm so sick of hanging out with you but I don't have the heart to say it."
Hall Pass
It's like getting a hall pass but instead of just coming out and asking for it.
If you had to compare whether needing space was more like staying together or breaking up, it's most definitely the latter. People who say that they need space do this because their intention is to break up but they are afraid of the immediate reaction their mind and body will have to this action so they fool the mind into thinking they are sort of in some twisted relationship.
Eye Spy Can Help!
We can get the evidence that you need.
At Eye Spy Investigations, we offer 100% LEGAL, CONFIDENTIAL services. The Michigan Private Investigators at Eye Spy Detective Agency specialize in Domestic Investigations.
We have Investigators on staff that work directly for us all over Michigan. From Grosse Pointe to Birmingham, Sterling Heights to Livonia, Southfield to Detroit, Bloomfield Hills to Grand Rapids and every where in between.
If you have some questions, please do not hesitate to call. Feel free to go online and talk to one of our private investigators on our 24/7 live chat. Call the Michigan Private Investigators at Eye Spy Detective Agency today at (888) 393 – 7799. For more information visit our website at www.EyeSpyInvestigations.com
They can run, but they can't hide from EYE SPY