Help A Friend Who's Been Cheated On
Eye Spy Blog 2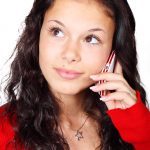 How do you comfort a heartbroken pal who's been cheated on, without making them feel worse? Your friend's significant other has been unfaithful. And they have just confided in you. Consequently, you'll likely feel angry or hurt for your friend. But it's not the time to share your own feelings. Therefore, your job is to listen and validate their pain.
Have They Been Cheated On?
Most note worthy, here's what not to say…
"Once a cheater, always a cheater."
"I Knew It"
"All Men Cheat"
"You should cheat on him to even the score."
"Call a Divorce Attorney."
What Can You Do
Being Cheated on is the ultimate betrayal. Consider hiring Eye Spy to run complete background check on the cheater. Maybe some of the newfound dirt will put a smile on your friend's face.
We can also conduct surveillance. This will show if the cheater is currently cheating on his new love.
Eye Spy Can Help!
We can get the evidence that you need.
At Eye Spy Investigations, we offer 100% LEGAL, CONFIDENTIAL services. The Michigan Private Investigators at Eye Spy Detective Agency specialize in Domestic Investigations.
We have Investigators on staff that work directly for us all over Michigan. From Grosse Pointe to Birmingham, Sterling Heights to Livonia, Southfield to Detroit, Bloomfield Hills to Grand Rapids and every where in between.
If you have some questions, please do not hesitate to call. Feel free to go online and talk to one of our private investigators on our 24/7 live chat. Call the Michigan Private Investigators at Eye Spy Detective Agency today at (888) 393 – 7799. For more information visit our website at www.EyeSpyInvestigations.com
They can run, but they can't hide from EYE SPY