Ebay Scams
Eye Spy Blog 2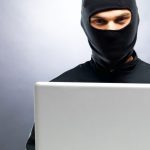 eBay is a great place to find what you are looking for, as well as make money cleaning out your closet. However, the growing prevalence of Ebay Scams has turned it into a shady marketplace.
Sellers definitely deal with the bulk of all problems on eBay. It's far too easy for scammers to hit sellers without much fear of repercussions, so if you want to stay safe, you can only rely on yourself.
Ebay Scams
Here are the most common Ebay Scams:
Buyer Offers to Overpay: The buyer contacts you and offers to pay a lot more money than you're asking for your item. They'll send an empty cashier's check or a phony personal check, neither of which will clear. But by then, you've already sent the item and it's too late.
Buyer Wants to Settle Outside eBay: If your listing is an auction, you may get a buyer who offers to pay an immediate amount as long as you close the listing and settle outside of eBay. You oblige. It seems like everything went fine, but soon they'll complain to eBay that your item was defective or false or non-existent.
Claiming You Mailed an Empty Box: The buyer purchases one of your listings as normal. You ship the item to the buyer as normal. When he receives the item, he opens an eBay dispute and claims that you sent him an empty box. eBay forces a return, the buyer ships back the empty box, and keeps the item that was inside.
Do you need to find out who the buyer is?
Eye Spy Can Help!
We can get the evidence that you need.
At Eye Spy Investigations, we offer 100% LEGAL, CONFIDENTIAL services. The Michigan Private Investigators at Eye Spy Detective Agency specialize in Domestic Investigations.
We have Investigators on staff that work directly for us all over Michigan. From Grosse Pointe to Birmingham, Sterling Heights to Livonia, Southfield to Detroit, Bloomfield Hills to Grand Rapids and every where in between.
If you have some questions, please do not hesitate to call. Feel free to go online and talk to one of our private investigators on our 24/7 live chat. Call the Michigan Private Investigators at Eye Spy Detective Agency today at (888) 393 – 7799. For more information visit our website at www.EyeSpyInvestigations.com
They can run, but they can't hide from EYE SPY